Invest in the Future of Smartphone Calling
Message to investors from founder Stas Borukhoff
MobiLine will transform smartphone calls from audio calls to video calls. As our free app takes off in popularity, the 2.7 billion smartphone users worldwide will be able to trust inbound phone calls from friends, family, and coworkers.
Just as the traditional landline in our homes is becoming extinct because of the convenience of mobile phones, the fundamental nature of a telephone call is about to change from audio-only to video-only.
And with our patented Video Preview Caller ID technology, MobiLine outperforms existing video call platforms, including Skype, WhatsApp, Duo, Viber and Facebook Messenger, which don't provide a video preview of the caller.
Widespread availability of 5G will make video calls even more widely available, so it's an exciting time to be a video tech startup with patented technology – and an exciting technology to invest in.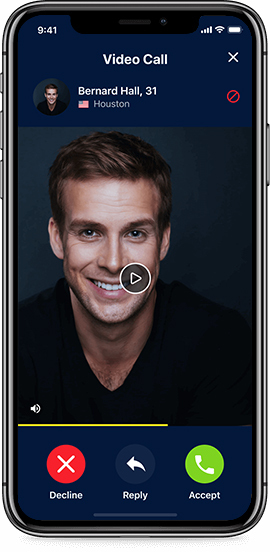 Get in on the explosive growth of MobiLine now.