Preview Incoming Video Calls
See what incoming call is about with our state-of-the-art video message that lets you preview before you connect. Simply open MobiLine and start connecting with anyone in seconds.

Record Personal Greetings
Choose how to present yourself to the world and record your personal greeting that will be shown to callers.

Connect With Friends or For Business
Connect with friends, or offer and search for services over a live, real-time communication. Connect with your closest friends or make new ones.

Live Connections
MobiLine is all about Live People and Live Connections. Making new friends and connecting with family  has never been more fun.

No Spam Calls
Connect with real, genuine users from around the world.  Choose to connect with people in your area or pick any location around the world. Connect with anyone & anywhere.

Explore
You can now connect to new people from anywhere in the world. Whether you are looking for a casual conversation, or looking for that special someone.

Share with Friends
Share your best videos on FB, Twitter, WhatsApp, and more.

Chat
Either chat one on one or create college students groups to be always connected on MobiLine.

Secure Video Calling
The beginning of a call a secure video channel is established. Video and voice are transferred in encrypted form through a secure network channel.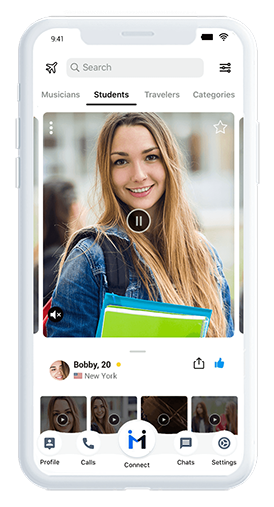 Live Connection With Students Globally
Not only your college campus but millions of other students have already signed up and are waiting for the studious experience of connecting with students the MobiLine way.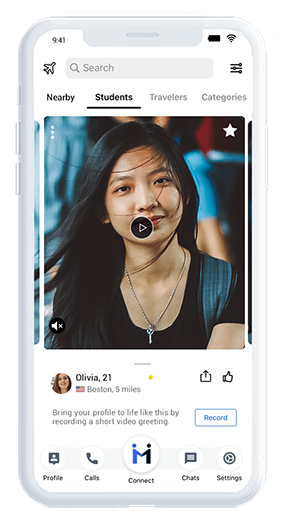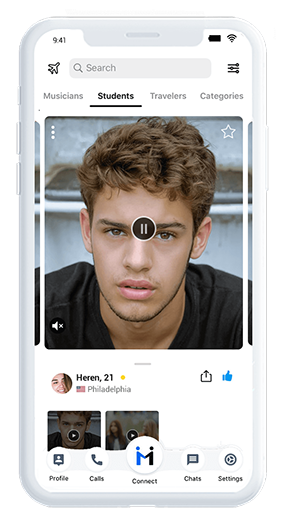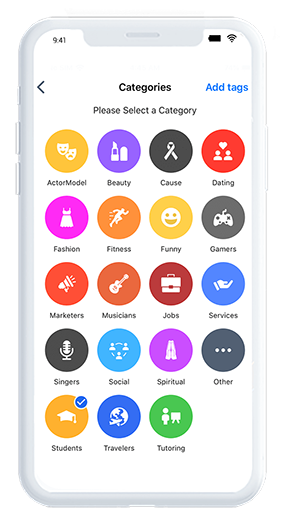 Connect With Students All Over The World with MobiLine